Please note our summer hours:


Tuesday

–

Thursday

11-6pm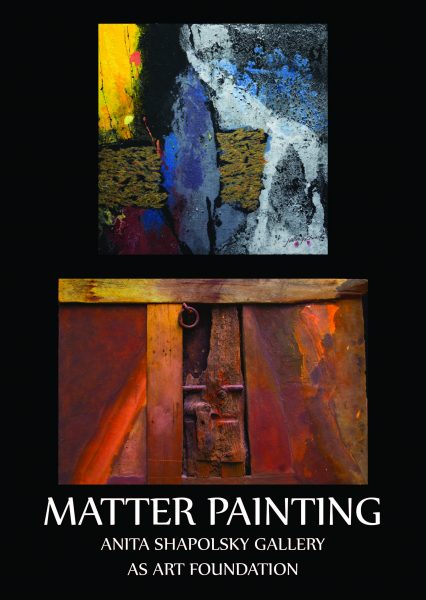 Gallery 1: Jeonghan Yun & Choonhyang Yun | Gallery 2: Thomas Nonn
The exhibition will be extended through

August 15th

.
         Jeonghang and Choonhyang Yun and Thomas Nonn came from countries with earth-shaking turbulence in their twentieth century history.  There is a powerful physicality in their works manifest in different ways.
         The Yuns have created in their works a unique alchemy of ancient Asian techniques and modern Western imagery – abstraction.  They use the bark of the Korean Dak Tree which they collect.  The bark is harvested each year and new trees are re-generated.  Then they begin a meticulous and arduous task of cooking the bark to form a pulp. An organic natural process.  Some of the pulp is blended with ground natural pigments of different colors.  They use both pigmented and non-pigmented pulp in their work.  The Yuns utilize their combined creative energy to manipulate the pulp with its fibrous strands and clumps into orchestrated swatches.  The color composition and texture create an amazing experience.
         Thomas Nonn's paintings in this exhibition were made in the 1990's to about 2015.  Actually its roots go back to postwar European art.  Nonn who was born in Hungary came to New York in 1957 after the suppression of the 1956 revolution in which he participated.  His own work reflects an enthusiastic response to the material expressionism in Western European and American Painting.  His works rely heavily on the physicality of the art object and the surprising variations created by acids.  He makes rust luminous and his compositions grow directly out of the process and therefore the works are called matter paintings.  Part of their appeal lies in the paradox of both timelessness and metamorphosis.
         The paintings continue to change after he finishes them, ensuring a kind of after-life.
Anita Shapolsky
UPCOMING EXHIBITION:
WOMEN! WOMEN! (OF THE '50s)

 September 15 thru November 12, 2016
Opening Reception: Thursday, September 15th, 6-8 PM
GALLERY 1: ETHEL SCHWABACHER | GALLERY 2: LYNNE DREXLER, AMARANTH EHRENHALT, CLAIRE FALKENSTEIN, PERLE FINE, SONIA GECHTOFF, GRACE HARTIGAN, BUFFIE JOHNSON, JEANNE MILES, LOUISE NEVELSON, BETTY PARSONS, LIZ WHITNEY QUISGARD, JEANNE REYNAL, YVONNE THOMAS, AND STELLA WAITZKIN
---
        Anita Shapolsky Gallery is pleased to present Women! Women! (of the '50s), a comprehensive collection of works by women abstract expressionists during the 1950s. The fifteen women in this exhibition acted as pioneers in their field, each of them carving a unique space in a male-dominated art world. More than sixty years after the emergence of Abstract Expressionism, the art produced by these women remains relevant, modern, and highly individualized. Women! Women! is a celebration of these influential artists. The Gallery is proud and excited to devote a show entirely to showcasing their talents and innovations. Two of the artists in the exhibition, Ethel Schwabacher and Sonia Gechtoff, are currently featured at the Denver Art Museum as a part of its Women of Abstract Expressionism show through September 25, 2016. All of the women are in major museum collections.
          Gallery One will feature the work of Ethel Schwabacher, a New York artist who studied under Arshile Gorky. Her surrealist-inspired abstract paintings often refer to the natural world. Using a bold palette of complementary colors and loose brushstrokes, Schwabacher's paintings are explorations of her own psyche.
          Gallery Two will display the works of fourteen women abstract expressionists. The exhibited pieces are diverse in style, medium, and intention, shedding light on the artists' individuality and personal perspectives. The artwork ranges from paintings and prints­—with works by Lynne Drexler, Amaranth Ehrenhalt, Grace Hartigan, Claire Falkenstein, Sonia Gechtoff, Perle Fine, Buffie Johnson, Jeanne Miles, Betty Parsons, and Yvonne Thomas; to sculpture­—with constructions by Louise Nevelson, Liz Whitney Quisgard, and Stella Waitzkin; and finally, to luminous mosaics by Jeanne Reynal.
        Despite their drive and artistic abilities, these women too often slipped into the shadows of their male contemporaries during the height of Abstract Expressionism, which was falsely considered a "man's movement." We are delighted to put in the spotlight these artists who were ignobly treated and dismissed for being women, and give them the attention and exposure that they deserve.