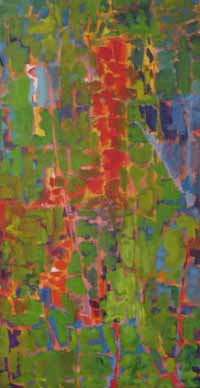 Seymour Boardman
Totem, 1959
Acrylic on canvas, 72"x 38.5"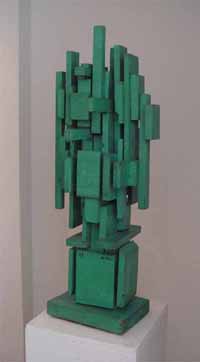 Louise Nevelson
Untitled, 1950s
Painted wood, 31" x 12" x 11.5"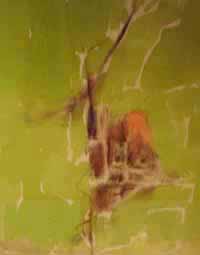 Seymour Boardman
No.22, 1962
Oil on canvas, 21"x 81"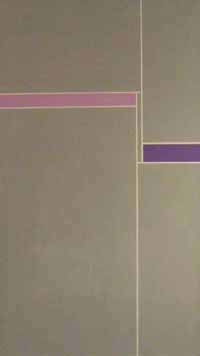 Ilya Bolotowsky
Gray Linear, 1958
Oil on canvas, 40" x 23"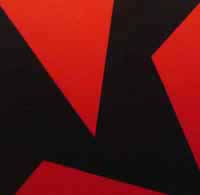 Nassos Daphnis
AQT 1-64, 1964
Oil on canvas, 52.5" x 52.5"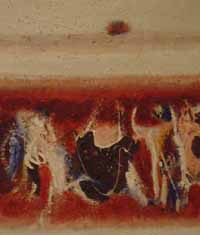 Lawrence Calcagno
Rd V, 1958-61
Oil on canvas, 30" x 25"


Buffie Johnson
the three worlds, 1949
Oil on canvas, 46" x 18"


Works Of the 50's and 60's
Sept 15th - Nov 20th, 2004

Featuring work by: Seymour Boardman, Ernest Briggs, Ilya Bolotowsky, Lawrence Calcagno, Nassos Daphnis, Perle Fine, Joseph Fiore, Buffie Johnson, Al Kotin, Ibram Lassaw (sculpture), Louise Nevelson (sculpture), William Scharf, Yvonne Thomas
New York Painting in the 50's had an international influence, but it was easy to distinguish the original from Parisian, Japanese, and other practitioners of abstract painting. There was a local look.

The community of artists in New York and environs since the late 1940's produced a vital cultural force throughout the world. This art has been named Abstract Expressionism, or Action Painting, or "The New York School." The artists had a special flavor or light in their work that set them apart from the rest of the world. It is still true that knowledgeable viewers see a fresh, physical quality in this work by this avant-garde group of artists who explored their own new realms of vision.
Gallery Hours: Wed – Sat, 11 – 6 pm
For more information, please contact Anita Shapolsky Gallery
212 452 1094 or ashapolsky@nyc.rr.com


Ibram Lassaw
Counterpoint Castle, 1957
welded bronze, 39" x 26" x 19"


Joseph Fiore
Red Rectangle, 1954
Oil on canvas, 50" x 34"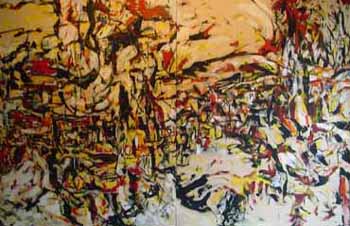 Ernest Briggs
Untitled, 1958
Oil on canvas, diptych, 70" x 107"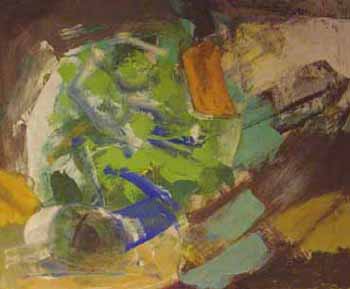 Yvonne Thomas
Rotation, 1956
Oil on canvas, 20" x 24"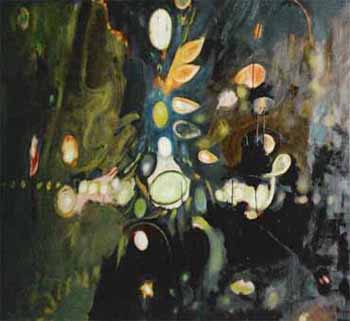 William Scharf
A noon of forced ripening, 1958
Oil on canvas, diptych, 50" x 46"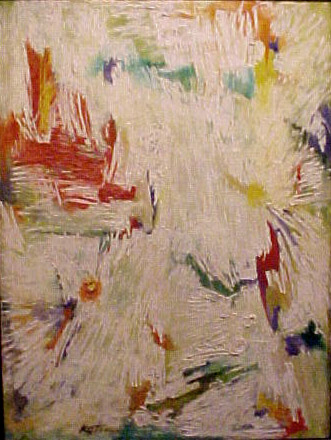 Albert Kotin
White painting, 1950's
Oil on canvas, 48" x 36"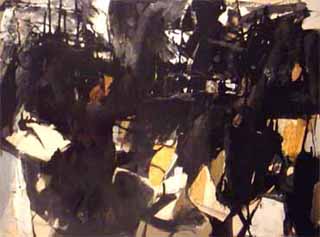 Perle Fine
Untitled, 1957
Paper, 20" x 26"